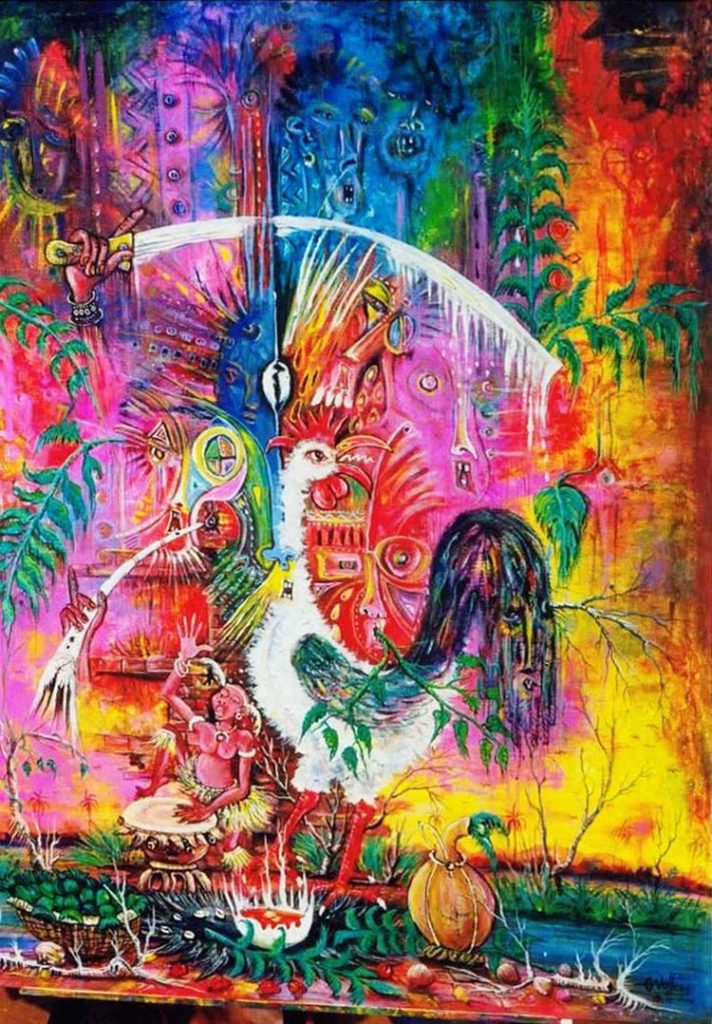 We need to have a talk about aphrodisiacs and juju and how safe it is to continuously use them.
There are some women or men who for some reasons depend heavily on aphrodisiacs for sexual performance. There are others who plunge onto juju to hold their men down.
Aphrodisiacs and juju have become inescapable lately. Every scroll on Instagram or Tik Tok is guaranteed to show beautiful vendors or influencers aggressively marketing slimy ugly substances packaged with description on how it should be used – cook, boil, mix with food, etc.
While aphrodisiacs and juju have been in the market for some decades, they've experienced a recent boon due to collaborations with influencers, massive amount of funding on advertisements and rising popularity of doing stuff that seems healthy sexually. We are all familiar with Jaruma Empire. Many of the options available in the Jaruma's empire catalogue claim to boost sexual performance, rescue women from failed marriages, counter-immunity against a person perceived with initial juju, prevent sterility, impotency, enhance sexual pleasure, love charm to attract rich men that spend on women after sex and all good things that someone interested in locking men down either boyfriend, husband or sugar daddies would want to hear. In essence, preying on impressionable women and as such has allegedly built an empire on the gullibility of desperate women.
But do they work? Or it's just another marketing scam. Here's what you need to know about aphrodisiacs and juju.

It's difficult to prove that they work
Do aphrodisiacs and juju work? Not really. The effect of aphrodisiacs and juju usually work based on the mind and placebo effect.
Juju on the other hand has not really been proven to actually work unless its psyched potentials are ingrained on the mind by the vendor. In essence, it's the mind of the user that works not the juju actually.

Most studies looking into the effectiveness of aphrodisiacs have given very few answers.
Those studies have found that some popular aphrodisiac products such as gorontula consist of Tannin, Saponins, Alkaloids, Flavonoids, Phenols, Cyanogenic glucosides and Carotenoids. These anti-nutrients are very vital due to their multipurpose functions such as medicinal, nutritional and genetical. The research stated that Tannins, Phenols, Saponins, Alkaloids, and Flavonoids have been linked or suggested to be involved with antibacterial and anti-viral activity. Investigations of the mode of action have indicated that Tannins and Flavonoids increase colonic water and electrolyte reabsorption and other phytochemicals act by inhibiting intestinal mobility, while some components have been shown to inhibit particular entheropathogens.
The rising popularity is due to outstanding market
Aphrodisiacs usually have marketing campaigns that associate their products with clients that successfully trap men and do their bidding after sexual encounters, enhance love and intimacy and even make women receive expensive gifts from men out of inducement plus the rise of influencers willing to promote the products. Many creators in favor of the juju induced aphrodisiacs claim they help their coochies wet all day, hold their men down, and even those who are lucky enough to make life choices getting married to wealthy men claims it works. Bobrisky once said Jaruma's products help him to get rich men to patronize him. The consumer's desire and gullibility for options that seem to match an assumption of what their reality should be give these kayamata vendors an open shot to enter the market.
When something is partially supported by science, myth and popular opinions, even when there hasn't been elaborate studies on them, that's typically when companies come in to recreate it for profits. But a lot of aphrodisiacs sellers are just out there trying to make money off your gullibility and desperation.
Nutritious whole food are forever the best option
Research shows that a diet full of whole, nutritious foods high in fiber and naturally occurring vitamins and minerals is the healthiest choice. So relying on aphrodisiac instead of stocking your fridge with fruits, vegetables, spices, healthy proteins and fiber won't help boost your sexual performance. And relying on juju instead of working on your self confidence is just you wasting your time and resources.
Aphrodisiac companies are not regulated by nafdac
And besides, there are speculations that these aphrodisiac companies are not regulated by NAFDAC, meaning NAFDAC hasn't verified what's in them. So as long as the claims on the label and social media are supported by ridiculous influencers and people aren't dying brands can say whatever they want. No research or science is required, leaving the consumer with some legwork when deciding on a product. Often times, these packaging and marketing made by aphrodisiac brands doesn't indicate anything about the efficacy of the aphrodisiac. Many consumers have claimed that they were scammed by these aphrodisiac companies.
When a drug, supplement, herbal mixture is certified by NAFDAC, it means that the supplement does not contain harmful levels of certain contaminants and that it contains the ingredients listed on the label in the correct amounts. We can't tell for sure if harmful chemicals are used to produce these aphrodisiacs.
If a brand hasn't acquired one of those certifications, think twice about choosing it.
Stay in touch with Toke Suave Blog by subscribing.