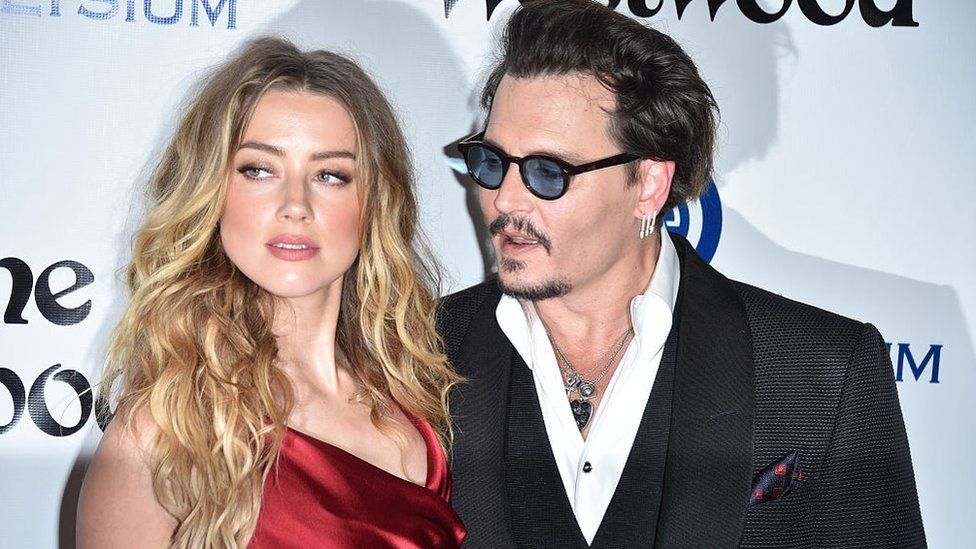 A jury has returned its verdict in the defamation trial between Amber Heard and Johnny Depp after two days of deliberation: Heard slandered Depp three times in her 2018 Washington Post op-ed, while attorney Adam Waldman slandered her once in his 2020 Daily Mail article. The decision comes at the end of six weeks of arduous testimony in Virginia's Fairfax County Courthouse, the latest chapter in a contentious legal battle that began in 2016. Heard identified herself in her op-ed as a survivor of sexual violence whose career suffered after she named a powerful man in Hollywood as her abuser.
She didn't specifically mention Depp, but given how public the actors' divorce was and how central Heard's allegations of domestic violence were to the proceedings, Depp argued that most readers would have filled in the blank. He'd had a lot of bad press by that point, but he still sued Heard for defamation. She countersued after losing her bid to have the case dismissed.
Heard and Depp met on the set of The Rum Diary and began dating in 2012, after he divorced his 14-year partner, Vanessa Paradis, and she divorced her partner, Tasya van Ree. Despite numerous assurances from unnamed tabloid sources that everything was "great" and "they are great together," Heard filed for divorce 15 months later. "Given the brevity of this marriage and the most recent and tragic loss of his mother, Johnny will not respond to any of the salacious false stories, gossip, misinformation, and lies about his personal life," Depp said in a brief statement. Hopefully, the dissolution of this brief marriage will be quick."
Throughout their relationship, Depp became explosively angry and physically violent, according to Heard, especially when drugs were involved. In her filings, she claimed that Depp subjected her to "excessive emotional, verbal, and physical abuse," as well as "angry, hostile, humiliating, and threatening assaults."
Heard claimed she had photos and video to back up her claims, and TMZ eventually leaked footage from Heard's cell phone showing the Pirates of the Caribbean star yelling at his wife. Text messages were also released in which Depp's assistant, Stephen Deuters, apologized on behalf of the actor for kicking Heard the night before. "He's done it many times before," she replied. "I always stay in Tokyo, the island, and London (remember that?!). Always have faith that he will improve… And then I'm in the same situation every three or four months."
Even though Depp's name is not mentioned in the op-ed, it's clear who Heard is referring to. "I Spoke Out About Sexual Violence — And Faced Our Culture's Wrath," it's titled. That Has to Change," the essay discusses the professional consequences of becoming "a public figure representing domestic abuse," as well as the limitations of the Me Too movement. "Consider a powerful man as a ship, similar to the Titanic," she wrote. "That ship is a massive undertaking." When it hits an iceberg, many people on board are desperate to patch up holes — not because they believe in or care about the ship, but because their own lives depend on it."
Depp strenuously denied Heard's claims in subsequent litigation, but the two reached an agreement by mid-August 2016. In a joint statement, they said, "Our relationship was intensely passionate and at times volatile, but always bound by love." "Neither party has made false accusations in order to gain financial advantage." There was no intention of causing physical or emotional harm. Amber wishes Johnny the best in the future." When Depp finally paid her, Heard was supposed to donate the money to charity, dividing it between the ACLU's violence against women division and the Children's Hospital of Los Angeles. (According to subsequent testimony in the case, she has not completed those payments; the ACLU cited "financial difficulties.") The settlement also required her to release the restraining order and abuse case with the stipulation that she could never refile it. Unfortunately, it did not enter a larger dispute.
Depp filed a lawsuit against News Group Newspapers, Ltd. in 2018 after one of its titles, The Sun, referred to him as a "wife beater." According to the BBC, U.K. law requires the party accused of defamation to prove their claims, which should have made Depp's case easier to win. The trial once again focused attention on 14 incidents of abuse Heard claims occurred between 2013 and 2016. Depp denied everything, shifting the blame to his ex-wife: He claimed that she or one of her friends defecated in his bed. He claimed she would frequently erupt into violent rages, once severing his finger tip when she threw a liquor bottle at him. He described her as "a calculating, diagnosed borderline personality; she is a sociopathic; she is a narcissist; and she is completely emotionally dishonest." He enlisted his former partner Paradis and ex Winona Ryder as character witnesses. But, ultimately, he lost the case in July 2020.
The judge agreed in his ruling that Depp appeared to have put Heard in "fear for her life" on multiple occasions. This decision also brought to light some despicable texts sent by the actor to other members of the industry. He once wrote to Heard's former agent that she was "begging for total global humiliation." She's going to get it… I have no mercy, no fear, and no emotion or what I once thought was love for this gold digging, dime a dozen, mushy, pointless dangling overused flappy fish market… I'm so ecstatic she wants to fight this!!! She's going to hit the wall hard!!! And I can't wait to have this waste of a cum guzzler out of my life" To another actor he wrote 'Let's drown her before we burn her! I will fuck her burnt corpse afterwards to make sure she's dead'. He demanded of his sister and producer, "I want her replaced on the WB film," which Depp admitted was Aquaman.
He was denied an appeal of the judge's decision, but in the meantime, he filed a defamation suit against Heard in the United States based on her 2018 op-ed in the Washington Post.
In any case, Heard filed a motion to dismiss Depp's case in April 2019, revealing new and horrifying details about the alleged abuse: Heard claimed that Depp, who was frequently high on drugs and alcohol — "We called that version of Johnny 'the Monster,'" she said in the filing — would beat her, choke her, and rip chunks of her scalp from her head while pulling her hair. "I remember being afraid that Johnny might not know when to stop and that he might kill me," she wrote of one alleged assault.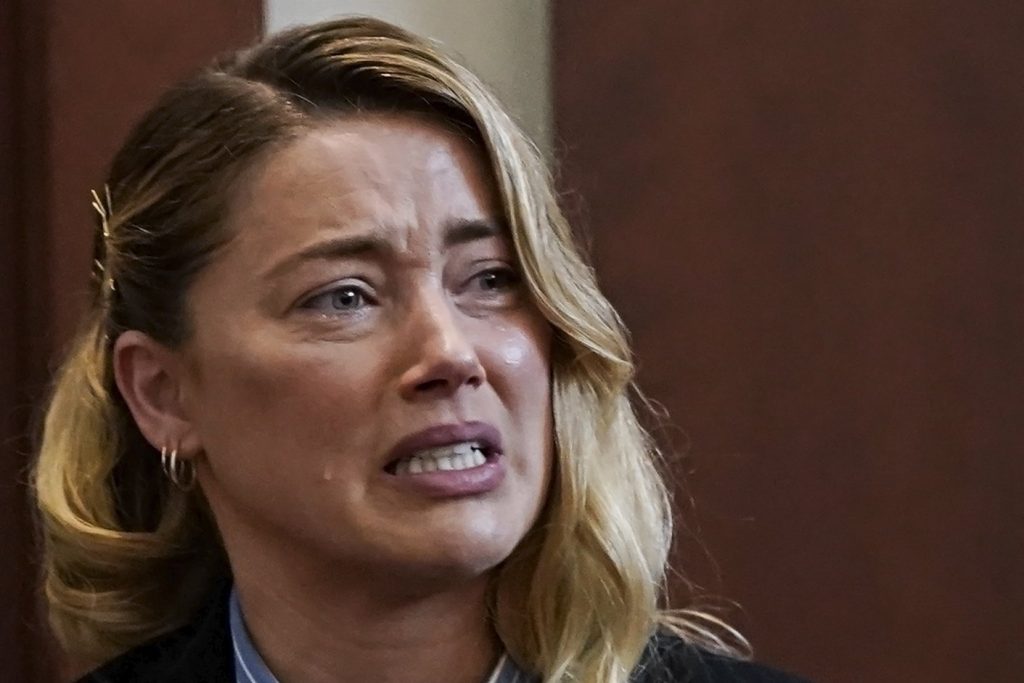 The case was not dismissed, and Heard countersued for $100 million in August 2020, claiming that Depp's claims about her making it all up — that she had been "painting on her bruises," for example — were false and intended to hurt her reputation.
A lot of people were on the stand to testify for both johnny ( Including his ex-wife) and Amber which span over the period of 6 weeks.
On June 1, the jury announced its decision: They claimed that Heard had defamed Depp three times in her op-ed. Jurors determined that the essay's headline in the Washington Post — "I spoke up against sexual violence — and faced our culture's wrath." That has to change" — referred to Depp, would have been interpreted that way by a lay reader, and was made intentionally and maliciously. They came to the same conclusions when it came to the lines "Then two years ago, I became a public figure representing domestic abuse, and I felt the full force of our culture's wrath for women who speak out" and "I had the rare vantage point of seeing, in real time, how institutions protect men accused of abuse." Depp received $10 million in compensatory damages and $5 million in punitive damages from the jury, for a total of $15 million.
In terms of Heard's defamation claim, the jury found only one line in Depp's lawyer Adam Waldman's 2020 op-ed in the Daily Mail to be defamatory. Waldman wrote, "Quite simply, this was an ambush, a hoax." "They set Mr. Depp up by calling the cops, but the first attempt failed." The officers arrived at the penthouses, searched and interviewed her thoroughly, and then left with no damage to her face or property. So Amber and her friends drank a little wine and roughed up the place, got their stories straight under the supervision of a lawyer and a publicist, and then dialed 911 again." Jurors determined that Waldman, while acting as a "agent for Mr. Depp," made a false statement that violated the law for defamation with malice.
Heard received $2 million in compensatory damages but no punitive damages from the jury. Heard was present in court when the verdict was read aloud. Depp, whose claim was based on his inability to find work after Heard's op-ed was published, had "previously scheduled work commitments" and did not appear. He was watching the verdict from the United Kingdom, where he had just finished three nights of concerts with Jeff Beck.
---
Watch this space for updates.