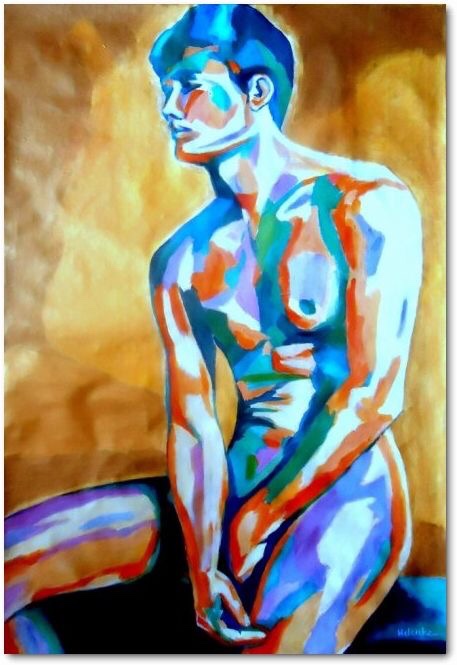 Dear Aunty X,
I recently did something completely out of character for me: I slept with a married woman. It was a surprise because I am not irresponsible in all honesty, and I am not interested in casual sex or pursuing people in relationships. There was a huge amount of alcohol involved. (I was secretly in love with her, so it wasn't completely out of nowhere, but when sober, I'm also reasonable, logical, and moralistic to a fault. It's a one-night occurrence.) It was exciting and amazing in the moment, then anxious and sad for weeks afterwards. We appear to have moved on, and I can now add her to the pile of unrequited affection and go on to the next.
The thing about the night I'd like to chase is its recklessness . Being unable to act in accordance with some concealed moral compass. I crave unpredictability. Risk. Chances. I don't want to be in high-dudgeon drama all the time, but I do want to know that an unpredictable night doesn't have to be a once-in-a-lifetime occurrence, and I want to know that I can make it happen without using any chemicals. I don't only mean in terms of dating, but also socially, at work, in my art, and in my alone time.
The thing about the night I'd like to chase is its wildness. The failure to act in accordance with some unseen moral compass. I crave unpredictability. Risk. Chances. I don't want to be in high-dudgeon drama all the time, but I do want to know that an unpredictable night doesn't have to be a once-in-a-lifetime occurrence, and I want to know that I can make it happen without using any substances. I don't only mean in terms of dating, but also socially, at work, in my art, and in my alone time.
I'm not sure if I've given you enough to go on, so perhaps this is a more general question: What kind of internal (or external) work do I need to be doing to persuade myself to mix it up more? How do I lose control and surrender so that new and/or unexpected things can happen in a way that is beneficial to me?
Tade.
Hello Tade,
I really love your question. When I was younger, every time I drank I had this feeling like the world was full of possibilities and promise. I had the sense that I was about to make lifelong friends or fall in love or tell someone what they really meant to me. If I drank enough and I was talking to a circle of friends, I would often begin to suspect that we were all about to dance or make out or pledge to live together forever.
I occasionally directed talks in the path of such activities, vows, or promises. I wanted to take advantage of the chance to experience the kind of spontaneous, surrendering communion that didn't seem feasible in my daily existence.
At the time, I thought of my drinking self in very concrete terms: I drink and feel really good and it's hard to stop drinking. I drink and I have a physical sense of how beautiful the world is, and how much I love the people in it. I drink and everything becomes FUN again.
I can see now, many years later, that there was a lot more going on: I was very lonely and terrified of vulnerability, and I had so much to say, but I told so few people about the awe of my sentiments and the weight of my passions. When I was drunk, I exclusively communicated my feelings about others. When I was drunk, I set out to express my values loudly. When I was drunk, I dared to dance, sing, challenge people's opinions, and make love with strangers. These may not have been the wisest or most suitable gestures, but they did suggest that an expressive, flamboyant, adoring baby was living beneath my skin.
The values and desires lurking under my recklessness are clearer to me now: I wanted to have more conversations that expressed the truth of how I felt. I wanted to feel more connected to the people around me. I wanted to FEEL MY LOVE for others in a way I couldn't in my normal life. I wanted to celebrate the fact that I was alive. I had a fundamental, unrelenting urge to express my gratitude for life by dancing and singing and kissing strangers (most of whom I experienced as delightful and precious when I was drinking). In other words, my joy at being drunk wasn't *just* a matter of letting go of control or surrendering to the moment or trusting myself, though those elements were in play to some extent. When I drank and acted out, I was almost always trying to share the loving, exuberant baby living under my skin.
Intermittently showing my real feelings in such a compulsive way only added to my shame. What I really wanted was to be that fun, affectionate child out in the open more often. I've slowly been moving in that direction for years, and the more accepting of myself I've become, the less reckless and compulsive my expressive child needs to be.
I guess what I'm trying to say is that the illusions you hold dear as a drunk person or as a madly-and-recklessly-in-love person or even as an adulterous person reflect some things that are real and true and good about you. And our culture — in particular, the culture of therapy — sometimes can't handle the internal contradictions and uneasy conflicts there. Instead, even a reasonably good therapist (or a good friend, or the voice of reason inside your head) will tell you that your drunk self is ALL BAD and needs to be scolded back into a dark hole.
That's why I love your letter. You're not leading with your shame. You've taken responsibility for your mistakes, but you also recognize that there was some vital energy driving you to dive in and connect and be more vulnerable, and you don't want to lose that magic. You want to find a way to surrender to that child's initiatives more often.
But just as the answer isn't moralistic scolding, it's not recklessness, either. The answer is slowly becoming who you actually are, every day, on the outside. That includes not just tolerating the world's disapproval, but changing the world in order to make more room for who you are.
Most people just break down and act out. It makes sense to act out, when you spend too many days or weeks or years in a row refusing to understand yourself as a unique, joyful, loving soul who just wants to smile at some teddy bears and feel good about it. It makes sense to believe you're not good enough, when you spend your days scolding the effusive baby inside you. That's why feeling like you're not good enough is such an abomination, and why feeling bored with life is such an abomination. Both stem from the same feeling: Life is not enough for me because I am not enough.
When you live inside the illusion that you're failing yourself, or that someone else's adoration and attention determines your value, or that some external factor out of your control is going to determine your value and your happiness, you're misaligned with nature. When you believe you're not enough for someone else or you're not enough for this life, you're willfully ignoring the unique, joyful baby inside you that just wants to play and be loved. When people have affairs, sometimes what they're really saying is I deserve to play. I deserve love. I deserve to make a mess.
Grabbing these things compulsively is a way of avoiding the much harder work of examining your deeper needs and desires. Sadly, that's what so many people do, because most of us live in a hyper-controlled state of aiming at the future and fulfilling our duties as adults, as if we're just some smoothly functioning pieces of a bigger machine. When we live that way, we fall out of sync with our real purpose on the face of this planet.
You have a very specific magic to share with this world. And yet here you are, trudging along bored and numb, not daring to express how big and colorful you are, or how deeply in love you are, or how full of exuberance and joy you are. Here you are, tricking yourself into thinking you're not enough, yet again. Here you are, believing that you don't have boundless joy and endless love to share with the world, simply because someone else (who also might've lost sight of their own gifts) can't see you that clearly. Here you are, trusting someone else's hasty, incomplete impressions of you more than you trust the truth that lives inside your cells, that you have magic to offer others, that you have joy to spread, that some core part of you wants to dance and sing and share this joy as much as you possibly can.
Living in a rigid, moralistic, punitive state indefinitely usually includes collecting proof that you aren't special, you aren't unique, and no one really cares. You're frowning at your teddy bear, certain that it doesn't really love you, not really. That's when you say cavalier things like, "I can add her to the unrequited love pile and move on to the next."
Don't do that. That's a drunk cheater talking. That's a compulsive drinker, making a joke out of something that mattered so much that it still hurts. Relish what you loved about her. Mourn what you lost. Rejoice in how much sensation lived there. You can resolve never to return to that behavior without disowning your passion. You can have a sense of humor about how foolish you were without turning your back on your own ardent heart.
I've done a lot of dumb things over the years. I will allow myself to regret some of my choices. But I won't let myself abandon my exuberant baby, or make myself feel stupid for being who I am. When you own your intensity and stand up for your wilderness, you don't have to surrender or let go of control or act out or make a big dramatic demonstration of how you feel. You learn to dance in little, mundane ways every day. You learn to sing in everyday conversations. You see teddy bears everywhere.
If you want to feel more spontaneous and free — socially, at work, in your art, and in your alone time — you need to learn to love the unique, joyful baby that lives under your skin. Deep, meaningful connections are possible, but only when you give yourself the right to display your huge heart, even when other people don't approve or don't agree or aren't convinced. You can't lead with dismissive jokes about who you are. I know you're a romantic so that makes it hard not to feel embarrassed by yourself a lot. It's normal to try to cover your tracks. But it's much more invigorating to show up and state your values out loud. It feels better to say:
Life doesn't have to be like this!
Relationships don't have to be like this. We don't have to imitate each other until we're dead. We don't have to hide from each other for years, then blame each other for the things we never said, for the love we never shared, for the times we backed away instead of dancing, for the nights we complained instead of singing — THE WAY WE WERE BORN TO DO.
We don't have to live like this. We can wake up in the morning and look in the mirror and see a hopeful, happy baby there, waiting for the day to show her something new. We can see the hopeful babies behind other people's faces, and we can give them our love. We can tell them: You're special. You matter. I see you.
Surprising new things are happening in your life already, Tade. Your intention to live differently has welcomed these events. Open your eyes. You don't have to follow anyone else's map. You don't have to be cautious and ashamed of yourself anymore. You don't have to be tough and unflappable. You just have to remember who you really are.
You were born sweet and gentle and unique. You loved silly, stupid little things with all of your heart, remember? You watched the warm ocean wash the sand away from your bare toes, hour after hour, not wanting to move from that spot. You saw the leaves turn upside down as the storm rolled in. You craved the rain and savored the thunder and relished the lightning.
You were born affectionate and grateful and full of love. Show yourself.
When you show yourself, you make more space in the world for other people to show themselves. Don't forget who you are. You are enough. Show yourself. Come out and play.
You want to share a story, send an email to auntyxtherapy@gmail.com