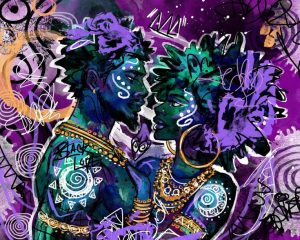 Who among us doesn't want to feel loved?
Finally, to be able to be ourselves just as we are, to feel cherished, cared for, and protected—this has been the pursuit of humans since the beginning of recorded time. We are social animals. We often depend on other people. We need other people.
Some of us have parents or siblings or cousins or other family members to give us respite. Some of us turn to friends or colleagues. Some of us turn to drugs and alcohol or other substances or activities that make us feel alive,wanted, satisfied, relieved, or calmed. Some of us turn to personal growth seminars, or even seek psychological treatment. Some of us turn to our work or focus on hobbies. One way or another—through wholesome, healthy means or less-than-savory means—we seek our safe zone.
This longing for a safe zone is one reason we pair up. However, partners—whether in a romantic relationship or committed friendship—often fail to use each other as advocates and allies against all hostile forces. They don't see the opportunities to make a home for one another; to create a safe place in which to relax and feel accepted, wanted, protected, and cared for. I see this frequently in young couples.
Ayo and Charles were on the brink of breakup. Neither wanted to end the relationship but bad things keep happening and each blamed one another. They had started dating in their sophomore year and they were about to graduate from Uni. As you would imagine, bother wanted a relationship that would lead to something.
Charles was a social bug. He had invited Ayo for a birthday party of his friend. He normally liked to attend parties and engage with friends including females. But he does this in a way that left Ayo to fend alone against advances from other men and prying eyes of other jealous girls. Charles never seemed to notice Ayo's discomfort during these events but certainly felt the sting of her angry withdrawal afterwards.
Their conversations would go sometimes like this:
"You always do this!" she says. "You bring me to these things and then leave me standing there as if I don't exist. I don't know why you bother to invite me!"
Charles' response is defensive. "I'm sick and tired of having this conversation. You're being ridiculous. I didn't do anything wrong!"
To make her case, Ayo brings up Charles' friend, Kunle, who she says has been inappropriate with her. "He gets drunk and comes over to me, and you don't even notice. How do you expect me to feel safe?"
Charles' response, again, is dismissive. "He's just playing around."
These conversations usually ended with Ayo going off to sulk.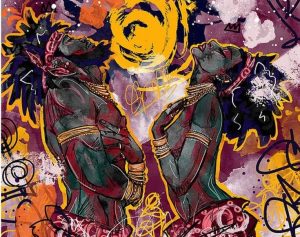 These things are bound to happen. That is why I advise that dating couples to build what I call a 'couple halo'


Couple halo is a bond that holds a couple together and protects each partner from outside elements.
A couple halo is an intimate space that the partners create and sustain together and that guarantees things such as
"I'll never leave you."
"I'll stand by you (Listen to Simi and AG -stand by you)."
"When you are in distress, I will relieve you, even if I'm the one who is causing the distress."
"Our relationship is more important than my need to be right, yourp performance your appearance, what other people think or want, or any other competing value."
"You will be the first to hear about anything and not the second, third, or fourth person I tell."
Before these guarantees, you need to discover ways to feel closer to your partner.


The feeling of closeness is subjective; that is, how close you feel to your partner and how safe you feel both take place within you. You may feel very close to your partner, but he or she isn't likely to know how you feel unless you say so. And the same goes for how your partner feels about you.
I listed some guarantees couples give one another – forexample, saying, "I will never leave you." What such guarantees have
you given to your partner?
1. What guarantees would you like to give?
2. What guarantees would you like to receive?
You don't necessarily need to receive a guarantee from your partner before you offer one. Look for moments when you can express your feelings of closeness and assure safety.
A good read? Kindly leave a comment below.
Follow us on Instagram too!
www.instagram.com/thetokesuave